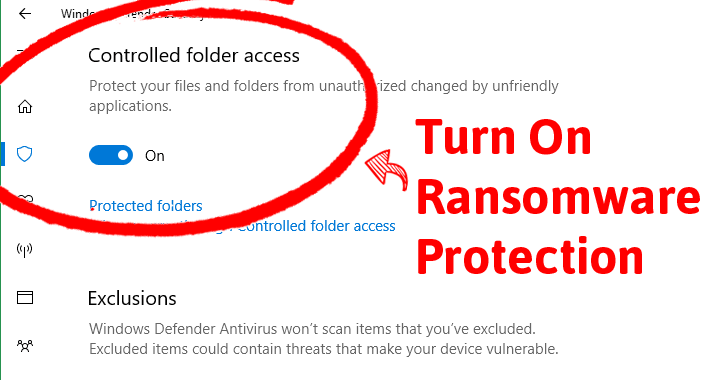 Ransomware Ransomware Everywhere Not a Single Place to Hide!

But, Microsoft has a simple solution to this problem to protect millions of its users against most ransomware attacks.

Two massive ransomware attacks — WannaCry and Petya (also known as NotPetya) — in a month have caused chaos and disruption worldwide, forcing hospitals, ATMs, shipping companies, governments, airports and car companies to shut down their operations.

Most ransomware in the market, including WannaCry and NotPetya, are specifically designed to target computers running Windows operating system, which is why Microsoft has been blamed for not putting proper defensive measures in place to prevent such threats.

But not now!
Read more here.